13/09/2023 - 15/09/2023

About ELC 2023
Conference committees
Registration
Guidelines for presenters
About Cluj-Napoca
We are pleased to invite you to the 5th edition of the European Lidar Conference (ELC), which will take place in Cluj-Napoca (Romania) from the 13th to the 15th of September 2023, hosted by Babeș-Bolyai University.
The ELC 2023 continues the now well-established tradition of bringing together experts from academia and the private sector to discuss state-of-the-art lidar-related topics.
During the conference, the participants will have plenty of opportunities to network, find new and longstanding collaborations, exchange ideas, and promote their research through oral and poster presentations
We look forward to bringing together the European lidar community in our beautiful city of Cluj-Napoca, the largest city in Transylvania with a rich and multicultural history, reflected in the city's architecture and general vibe.
If you are interested in lidar-related topics, please do not hesitate to join us! We especially encourage the participation of young researchers!
Topics of the ELC 2023:
Challenges: strategic role of Research Infrastructures
LIDAR applications, synergies, and campaigns
LIDARS onboard satellites
LIDAR Technologies & Open forum for companies and users
Algorithms & Data
Important dates:
 30

th

 May: Abstract submission deadline
15

th

 July: Notification of acceptance
15

th

 August: Early registration deadline
31

st

 August: Late registration deadline
Format:
The conference will feature plenary sessions: oral presentations, PICO & poster presentations.
Additional events:
Info day on the establishment of the ACTRIS ERIC: 12th of September 2023
Joint session with PROBE Cost Action
Presentation booths for companies working in the field of lidar and lidar components manufacturing
Conference committees will be announced soon!
Abstract submission:
Please prepare the abstract following the instructions below:
The abstract should not exceed 2 pages, written in English.
Use the template form to prepare your abstract.
Papers should be submitted in PDF format.
Papers will be uploaded to the conference platform. During registration, you will be required to specify your preference for presentation (oral, poster, or any), and the session of your interest (the Programme Committee reserves the right to decide on a final topic assignment upon abstract selection).
Conference fees:
Early bird rate (until 15th August)

250 Euro for regular/company member
150 Euro for young researchers
1000 Euro for company stand
Late registration (after 15th August)

350 Euro for regular/company member
200 Euro for young researchers
1500 Euro for company stand
---
ℹ️ Payment will be available after the 15th of July.
Instructions for oral presentations:
Oral presentations would have a 12-minute time slot plus 3 minutes for short questions. More information about the oral presentation schedule will be available after the programme has been finalized.
Guidelines for the poster session:
Poster size: A1 Portrait Orientation (Height = 84 cm, Width = 59 cm). Posters must be printed and displayed in portrait.
There is no official poster template. However, there are some guidelines to follow:
We recommend using a sans-serif font such as Arial, Calibri, or Helvetica;
Make sure to use a font size big enough to make your content easily readable for other attendees. We recommend using 24+ font size at least (captions can be smaller);
Use good-quality pictures and graphics;
Consider adding a QR code to the author's website or a website with further information;
Ensure there is enough contrast between the color of the text and the poster's background.
PICO presentations (required for poster session)
In addition to the physical poster, a PICO presentation of your poster is required.
PICO presentations are organized in sessions, indicated in the programme together with the presentation time of each contribution. The PICO sessions are scheduled in three 60-minute time blocks (one per day, 14:00 – 15:00). The poster session, 15:00 – 17:00, offers a coffee breaks and is dedicated to poster viewing and discussions and networking.
A PICO presentation consists of a 2-minute oral presentation. PICO authors are kindly asked to prepare a summary of their work for the 2-minute oral. Your presentation file must be PowerPoint or PDF and videos and animations should be embedded. We recommend producing your presentation with a 16:9 aspect ratio.
Authors are kindly asked to upload their presentations on-site by 12:00 of the day your PICO session is scheduled.
Presentation tips
Use font sizes that are large enough to be read from some distance, this should also apply to labels on figure axes;
Avoid the rainbow colour scale or the parallel usage of red and green since it is not distinguishable for everyone.
The city of Cluj-Napoca is the second largest city in Romania and the most developed urban center in Transylvania, the North-Western region of Romania. The city is one of the most important academic and cultural centers in Romania. While the city is known for a while now as the Treasure City of Transylvania due to its rich multicultural history, lately, it is also called the Silicon Valley of Transylvania because of its flourishing IT sector.
---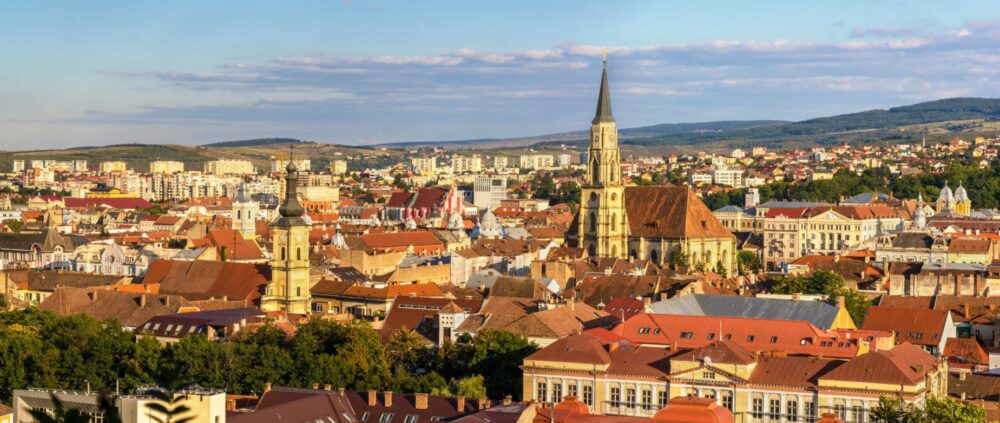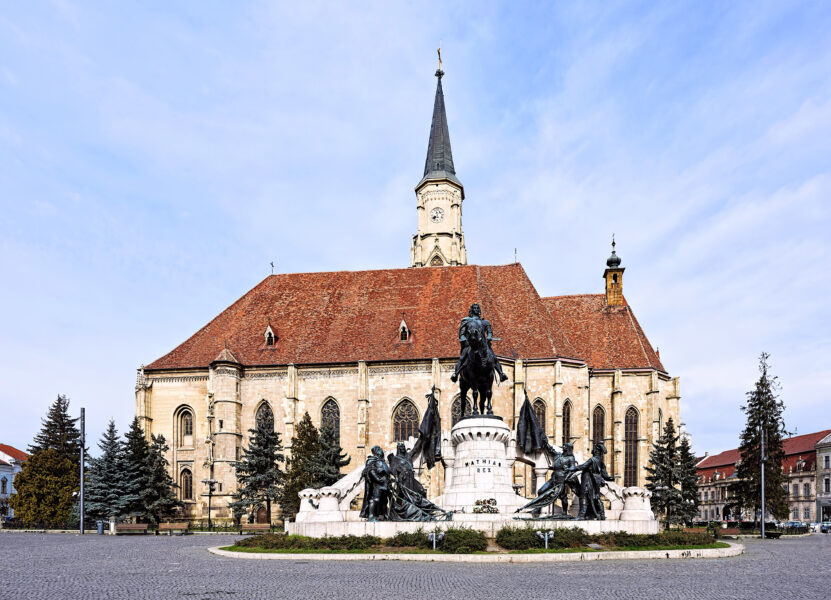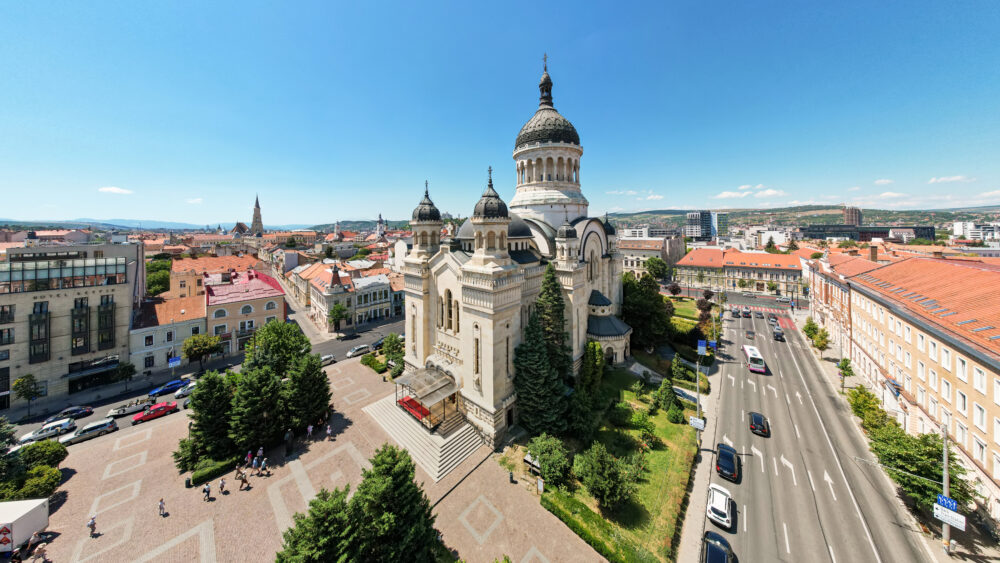 Useful information when visiting Cluj-Napoca:
The International Airport of Cluj-Napoca (CLJ), located 9 kilometers to the east of the city center, is offering direct flights to many European cities.

The city offers a great variety of hotels, hostels, and  B&B, from the cheapest to the most demanding.

Traveling within Cluj-Napoca is straightforward and convenient. Cluj-Napoca operates a full trolleybus/bus network, which will take you almost anywhere you have to go.

There are daily trains and buses connecting Cluj-Napoca to other cities in Romania.
If you have any questions or need further information, please feel free to contact us at: elc2023.enviro@ubbcluj.ro