21/09/2022 - 23/09/2022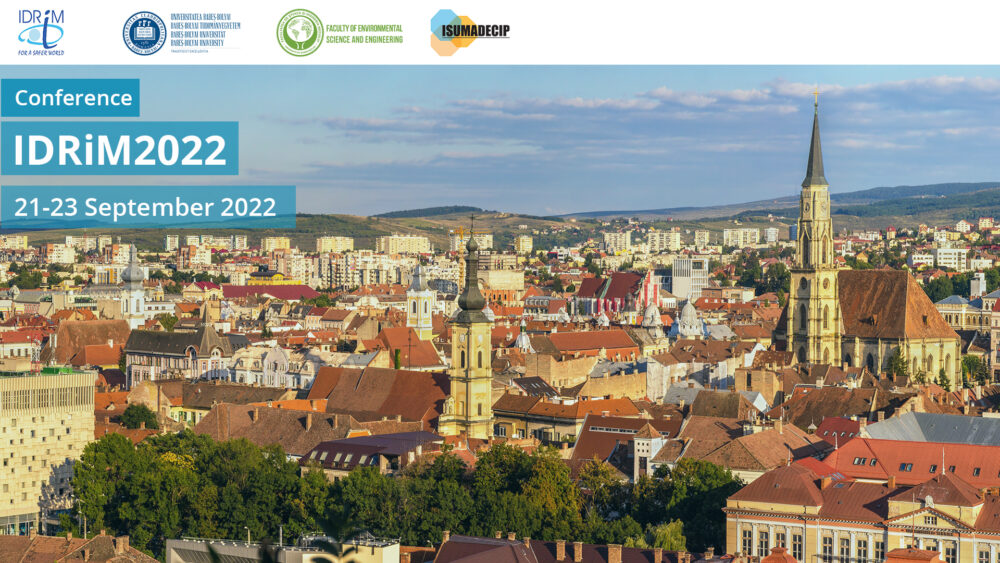 The 12th International Conference of the International Society for the INTEGRATED DISASTER RISK MANAGEMENT (IDRiM) was held on the 21st – 23rd of September 2022. The conference was hosted this year by "Babeş-Bolyai" University of Cluj-Napoca – The Research Institute for Sustainability and Disaster Management based on High Performance Computing (ISUMADECIP) and the Faculty of Environmental Sciences and Engineering.
The event gathered 225 representatives of universities, research institutes and organizations from more than 25 countries, among which: India, China, Japan, Romania, United States of America, Belgium, Slovakia, Bulgaria, UK, Hungary, South Africa, Austria, France, Finland, Germany, Iran, Italy, Norway, the Netherlands, Phillippines, Russia, Spain, Slovenia.
The main topics of the Conference were Climate change adaptation, Reducing social, economic and environmental vulnerabilities, Disaster Mitigation and Earth Observations, Resilience and risk management dialogue among stakeholders for science-informed resilience planning, Prevention of forest and urban fire disasters, Economic impacts of disasters and agriculture and food security, Managing cascading disasters during pandemics (Covid-19) / slow-onset catastrophes, Understanding hazards and risks for a better risk management, Disaster risk governance (with a special focus on Central and South-Eastern Europe), Risk communication and risk perception studies.
More info on the conference website.